Not too long ago I shared my tips for speeding up laundry days, and how in our home we really only do laundry about three days a week, choosing to segment the laundry process over three days. But I know that my system is not going to work for everyone! Some people need to go to the laundromat, or only have a clothes line for drying items. Others work full-time and don't really have a full day to devote to changing out loads of laundry. Some need to wash their clothes sooner than just once a week because they don't have as many clothing items or only have a few specific work clothes. Others have older children who can help more.
Whatever your situation is though, you still have to do laundry at some point, and it is most likely still not your favorite pastime. So, I have collected laundry tips from others, in the hopes that something will help you in your situation better manage the laundry piles in your home!
How to Stop Drowning in Laundry: My Simple 3 Day Laundry Solution – What's up Fagans?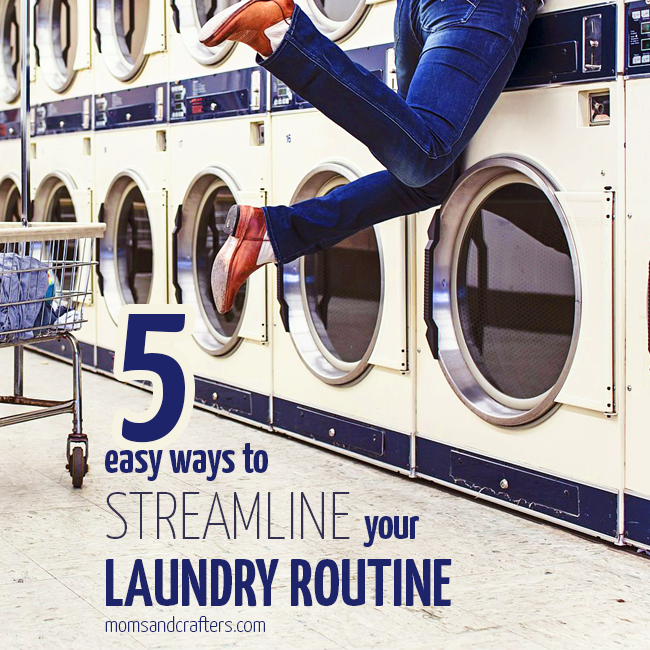 5 Easy Ways to Streamline Your Laundry Routine – Moms and Crafters

Laundry Time Management – A Virtuous Woman

How to Stop Being Overwhelmed by Laundry (How I Found a System That Works) – Red and Honey
I think this post is great, because the post is very detailed, like the post I wrote about our system!
Controlling the Clean Laundry Mountain Beast: AKA Reclaiming My Couch – I am a Lazy Mom

Laundry: How to Stay On Top of It and Take Better Care of Your Clothes – A Mother Far From Home

The Laundry System that Changed My Life – I am an Organizing Junkie

How a $15 Craigslist Find Revolutionized My Laundry Routine – The Humbled Homemaker
The Sock Tip That Will Change Your Life – I am a Lazy Mom

Conquering the Laundry Pile: How to Catch Up and Then Create a System that Works – Life Renewed

5 Easy Tips to Tackle Laundry in the Summer – The Chirping Moms

Why I Love a Full Laundry Basket– Learning and Exploring Through Play
A Great Reminder as to What a Full Basket Means

How to Get Kids to Help With Laundry – KC Edventures
5 Ways to Make Laundry Almost Fun – More Excellent Me
Laundry Buckets: Getting Kids to Help with Laundry – A Virtuous Woman

Simple Storage Solutions for Your Laundry Room – Mama of 3 Munchkins
~ Frugal Laundry Tips Ideas ~

5  Ways to Save Money in the Laundry Room – Sarah Titus

Homemade Laundry Detergent with Only 3 Ingredients – Happy Hooligans
She said you can make a year's worth for about $10. She's been using it for years, and loves it. Plus, it's great for all washers (HE, front-loaders, top-loaders)

Homemade Laundry Detergent: Borax Free! – The Realistic Mama
However, if you don't want to borax in your homemade detergent, you can check out this recipe!

Hanging My Clothes on the Line – Live Renewed
In case you need some tips for how to use a clothing line, inside or outside of your home, because you lack a dryer, or want to save money, I highly suggest this post. You should also check out their post on "How to Choose a Clothesline that Works for You."
Alright, so tell me again, how do you do the laundry in your in your home? What tricks do you have to speed up laundry day? What laundry system or laundry organization do you have in place for your home? Do you wash items everyday, or less frequently? Do you make your own soap or hang your clothes to dry to save money on laundry? I'd love to know!