Now that we've officially announced our new pregnancy, we're excited to do the next big announcement – the baby gender reveal!
Next week I am having my 20-week ultrasound and we will be finding out the gender of our baby!  We don't really have any strong opinions on whether baby #4 will be a boy or a girl. Even after looking over this infographic that shares how to know if its a boy or girl, we're still pretty evenly split!  And there are serious pros and cons to having either gender.
If we have another boy, it will even things out with two boys and two girls, and perhaps give Michael a better playmate. If it's another girl, then we can go through all of the hand-me-down clothes we've kept from our twin girls and purge them down finally.
We have a boy's name picked out (first name at least) and agreed upon, and we have at least a few possible contenders if is a girl. Needless to say, we're excited to figure it out either way!
However, my husband and I have never really done one of these trendy "Gender Reveals."
We've never thrown a party, or posted some gender-hinting picture on Facebook or our blog. We've pretty much just shared the news – "It's a boy!" or "It's a girl and a girl!" But, I really think it would be fun to finally do a festive little picture to share with our family, friends, and fans.
And while a cupcake with either pink or blue inside is cute (and yummy), we are currently forgoing desserts at the moment, and I think including the whole family, or at least big brother and sisters, is fun and a little more unique.
So, I've collected some ideas to get the wheels turning on how we might do a gender reveal with siblings to share our good news. (Update: We did the first picture below with suckers! Enjoy!)
Baby Gender Reveal with Sibling
Use Game pieces, Props, or Suckers!:
Fatherhood and Education: You Can Have Your Cake and Eat it Too – What's up Fagans?
Use the Game of Life Car Pieces – From Make the Best of Everything
Use the Sonogram Picture:

Boy, Girl, or Monkey Gender Reveal – From The Nourished Mama
Colored Hand Prints
Then there is the popular colored handprints on mom's shirt, with the rest of the pictures being black and white. Pretty cute, and can involve all the kids, and mom's cute baby bump.
Source – Orchard Girls
Colored Balloon Release
Have your kids releasing balloons from a box, or from a bag!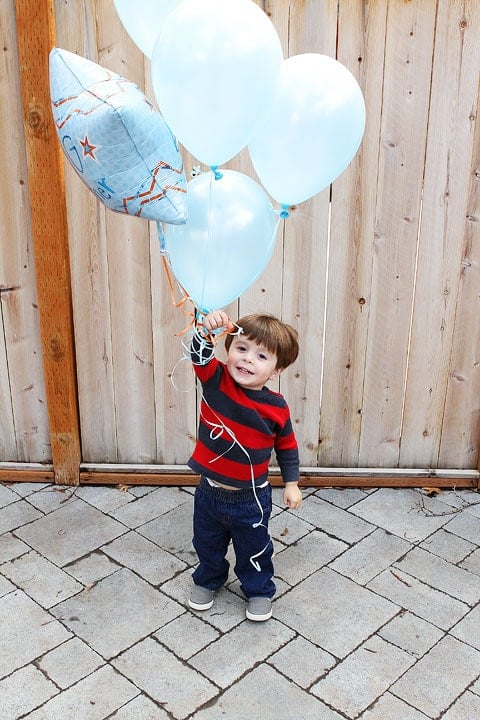 Source – Two Peas and Their Pod
Source – Life Your Way
Colored Glitter or Pinata
Source – Elizabeth Frederick Photography
DIY Mini Pinanatas from Juneberry Lane
Spell it Out – Just Tell Us!
Via Jo Vega Photography
Gender Reveal Party
I really liked that Amanda of The Educators' Spin On It wanted to throw a Gender Reveal party for her kids to get excited about the new baby.
She threw together a frugal, and last minute, "What will baby BEE" party using baby gender reveal invitations perfect for the occasion. The whole thing was pretty adorable, and she got her two older kids involved in the party-making details. The secret answer was in the bee gender reveal cake pops!
Science Experiment!
Angela of Teaching Mama set up a little science experiment to announce to her boys what the gender of their baby would be via a Gender Reveal Volcano! How fun and easy!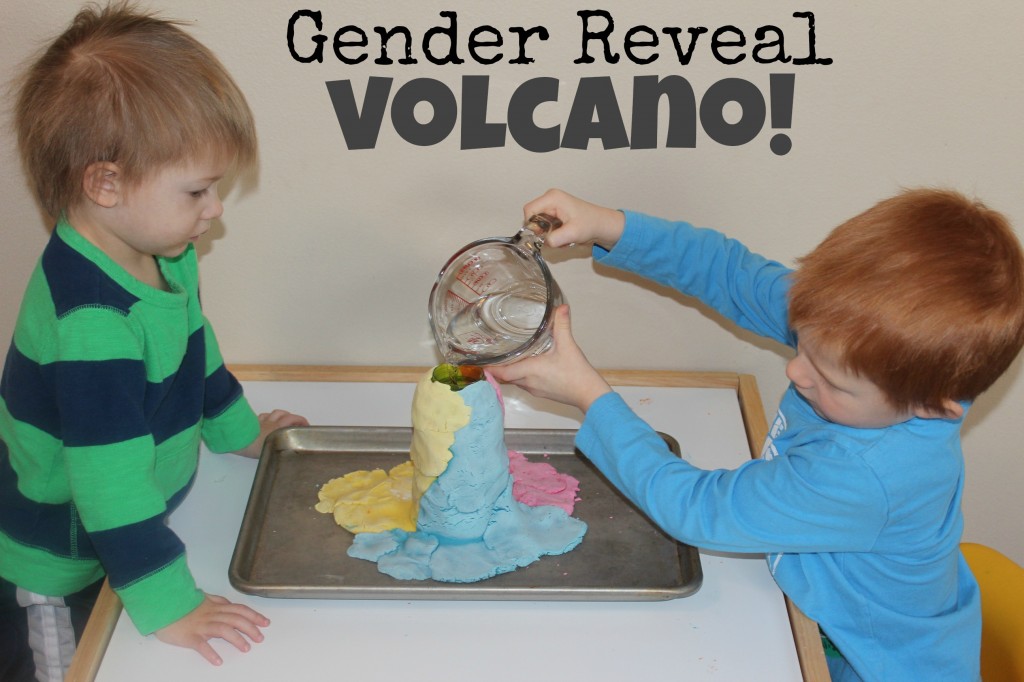 Head over to the Dating Divas for 100 gender reveal announcement ideas, including a few other ideas for gender reveals with siblings!


---
Be sure to check out the following posts too!