That feeling deep in your gut that makes things hard to comprehend, difficult to speak and yet seems to control every part of you is real.
I didn't know how real this was until four years ago, sitting alone and afraid in a white sterile room.  A week or so earlier I was involved in a minor car accident and I couldn't shake the feeling that something was wrong.  Unfortunately, there was.
I still remember the look in my OB's eyes as he shared the news, the taste of my tears as they ran down my cheeks, the numb feeling that took possession of my entire body.
We had only heard the heart beat once, at our previous appointment; nevertheless, the loss I experienced was real.
Grief is the price we pay for loving someone—and that the price is worth it." – Steven Eastmond
The loss of a child is devastating, at any stage.
Grief hurts, but it can be the salve that helps us heal when it is allowed to do its work appropriately. The first step in handling grief is to recognize that the 

pain is a normal part of the process. It needs to be acknowledged, not avoided.

"

– Steven Eastmond, Licensed Clinical Social Worker, "The Healing Power of Grief," Ensign, Jan 2014. Emphasis mine.
It is with that acknowledgement that this article comes forth.
A few months back I wrote a post about The Healing Power of Grief.  It was on the anniversary of the passing of my second child.  Interestingly enough, Tender Mercies in Miscarriage is my best performing post.
Was it because I am a good writer or because it was raw and emotional?
No, most likely it's because readers can relate to it or know someone who can.
Too many people have experienced the almost damning grief that comes from losing a child.  So what can we do?  How can we make the hurt ease?
Below are several ways to remember and cope with miscarriage, as gleaned from personal experiences, interviews and scripture.

How to Cope with a Miscarriage
A favorite movie of mine is The Help.  In that movie is a character named Cecilia who suffers a multitude of miscarriages.  Each time she loses a child, she plants a rose bush.  There is something beautiful in a living thing representing what too was once living.
"Support groups!" – Jennifer S. and Christian J., Life FB Page Members.
Lauren W. shared "I found a Catholic miscarriage support group; that and prayer helped the most."
There are groups dealing with the loss of a child at any age.  Google support groups in your area.  Ask around.  Call the hospital.  Ask your doctor.  You will find one.
Almost 5 years ago I joined a breastfeeding support group that met on Fridays.  It's the only way I survived my first child.  Those women were my saving grace many times.  Even though I have moved to a different state, I still associate with these woman and many new moms via Facebook.
Our FB group, Life, is full of woman at various stages of motherhood.  We can ask anything freely without fear of judgement.  In preparation for this post, I asked the ladies of Life what helped them.
"We had a little ceremony to say goodbye." Tanya B., one of these wonderful women in the group, shared that having a physical recognition of her loss really helped her.
Samantha Edler said  "We bring up [our child] at [their] due date every year. We celebrate our angel."
"Naming the baby really helped me"
– Michelle V., Life FB Page Member. If you are one of the countless women who suffered the loss of a child, prior to birth, giving him or her a name can help.
"Charity Never Faileth" 1 Corinthians 13:8
I can testify that my life has been blessed and my heart healed through kind words and deeds on my behalf.  I encourage you to do what you can.
You can make a clothing donation to a women's shelter or children's shelter in your community.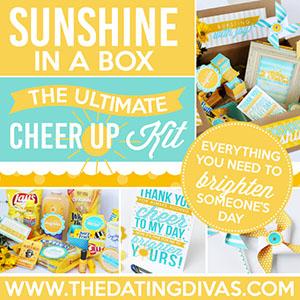 You can also make a monetary donation to a charity like Unicef, March of Dimes, or a favorite charity of your choice.
There are other ways to serve and heal beyond your wallet.  So many women yearn to breastfeed but are unable to do so.  You can pump and donate your milk.  Your loss can bless these women, preemies, and orphaned babies.
Mementos
My dear, sweet husband purchased a beautiful locket where I could keep a sonogram picture of my little one as well as picture of my other living children. It's funny how such a little trinket can bring comfort.
I know others who have adopted a pet to help during the grieving process and can testify of the comfort they received from doing so.  Some get tattoos as a form of remembrance.
Pray 
We are not alone.  Our Heavenly Father loves us, as does our elder brother, our Lord and Savior, Jesus Christ.  He has felt our pains and our sorrows.  We can pray to God, in Christ's name and be blessed.  He WILL send the Comforter.  I know because He comforted me as I struggled with my own loss.
As I look back and reflect upon those times when I was angry and felt alone, I can recognize his presence throughout the entire ordeal; not just when I physically passed the baby.  If only I hadn't been so blind at the time.
I recognize that, on occasion, some of our most fervent prayers may seem to go unanswered. We wonder, 'Why?' I know that feeling! I know the fears and tears of such moments. But I also know that our prayers are never ignored. Our faith is never unappreciated. I know that an all-wise Heavenly Father's perspective is much broader than is ours. While we know of our mortal problems and pain, He knows of our immortal progress and potential. If we pray to know His will and submit ourselves to it with patience and courage, heavenly healing can take place in His own way and time." 

— Russell M. Nelson, "Jesus Christ—the Master Healer," Ensign, Nov. 2005, 86
"Sharing with others who had been there before made it more healing, because otherwise I was grieving alone." – Tanya B., Life FB Page Member.
Tell someone.  Mourn.  Grieve.  Cry.  Get support from a professional if needed.  Write down your feelings in a grief journal.  Let others know you are sensitive about babies at the moment.  Whatever it is, share.
A friend, Michelle V. said:
I think it's important to also allow yourself to grieve and understand that it truly is a loss. I tried to tell myself I shouldn't hurt so badly since it was only seven weeks. That definitely didn't help.  A life is a life and a loss is a loss.  It also helped to have someone who had been there and experienced it to talk to.  I think sharing helps, because when I was trying to grieve it alone, all I could do was cry."
If there is one thing I've learned since my miscarriage it is that it happens all to often.  Countless women experience it daily.  Just the other day I was at the park being chatted up by a fellow mom.
We sat on the same bench, watching our children play, as kids should.  She was a vibrant, strong woman. Her skin was a beautiful dark brown and she had kind eyes.  And boy, did she love to talk.
As we sat, this woman shared with me her two miscarriages and her fears surrounding pregnancy.  The pain was still there but she was okay.  It comforted her to know that I, too, had endured a miscarriage.
I wish we spoke of it more freely.  Too often we keep to ourselves, and by doing so isolate ourselves from others' empathy and many opportunities to heal or to help.
There are others who have gone through what you are going through.  Let them help you, love you, bless you.
Take care of you
Take care of your whole self: mind, body and soul.
I was scheduled to go in to work directly after my doctor appointment.  I tried to go.  I got in the car and began to drive to work. I think I was on auto pilot or something, but I was broken and knew I wasn't okay.
I called my boss who immediately asked how the appointment went.  I shared what had happened and he, being ever so sympathetic and understanding, told me not to come in.  You too may need that time. So, take it.
Take time off from school, from work, from responsibilities.  Do what you need to help heal.
But please…don't blame yourself.
Could there be a medical reason?  Possibly.  If so speak with a doctor and get it addressed.
Were you too stressed?  Maybe.  But you don't know what caused it and don't want to go down that rabbit hole.
I was hit by an inexperienced driver right around the time I lost my child.  The doctor said it wouldn't have caused the miscarriage, but the thought lingered and caused further damage.
Dwelling on the cause or possible causes didn't help me and it won't help you either.  Just focus on healing.
And remember, healing takes time.
Grieving is not a brief process.  Be patient with it and give it time.  As with a physical wound, the pain of losing a loved one requires time to heal." – Steven Eastmond, Licensed Clinical Social Worker, "The Healing Power of Grief," Ensign, Jan 2014
Coping With Miscarriage
The American Association of Marriage and Family Therapy suggests:
Keep a journal; sometimes it is helpful to put down in words what you are feeling and thinking.
Talk about your child, if you want to. Although it may be painful, it can help you heal.
Take time to do a familiar activity with your family. This helps to provide stability when your world is feeling chaotic.
If you are one of the countless individuals who suffer or have suffered from the loss of a child, may I would offer up to you one final quote that brought me comfort?

From our sorrow we might seek out the sweetness and the good that is often associated with and peculiar to our challenge. We can seek out those memorable moments that are frequently hidden by the pain and agony. We can find peace in extending ourselves to others, using our own experiences to provide hope and comfort.

And we can always remember with great solemnity and gratitude Him who suffered most to make it all right for us

.

And by so doing we can be strengthened to bear our burdens in peace. And then, the 'works of God' might be manifest." — Richard C. Edgley, "For Thy Good

," Ensign, May 2002, 66. Emphasis mine.
My name is Courtney. I am the mother of three crazy minions and married to a sports fanatic and Lakers junkie. I am 32 years old, BYU Alumn and returned missionary (served LDS mission in St. Petersburg, Russia), and former circus ranger… I mean former elementary school teacher. I enjoy writing baking, cooking, photography, sewing, crafts, singing, dance, playing sports and the outdoors. I like Snoopy and sleep, which I unfortunately don't get much of. Like everybody else, I wear multiple hats. I write a blog about my many hats– hostage negotiator (mother), wife, counselor, educator, maid, medic, friend, seamstress, and more. My blog also features great product reviews and giveaways. Come follow me on social media – Facebook | Twitter | Pinterest | Instagram | Google+.