Looking for some Homemade Elsa Costume Tutorials and Inspiration? Then read on!
My daughters love the movie Frozen! I don't know a little girl that doesn't. And Queen Elsa, with her awesome ice powers, beautifully long flowing cape, snowflake decals, and beautiful braided hair, is many little girls favorite princess. I'm sure a Queen Elsa costume will be on the top of the Halloween costume idea list this year.
I hate forking out a bunch of money on poorly made Halloween costumes (especially when I have twin girls to outfit). So, I wanted to put together a huge round-up of DIY Elsa costumes to give you some inspiration to Do-it-Yourself this year!
I'm still not sure how I'm going to make my girls' Frozen costume (as I'm not much of seamstress though I know enough buy from Joann Fabrics), but they will love whatever I make I am sure! And if I don't get around to making one, there's always Etsy!

DIY Queen Elsa Costumes
If you have fans of the movie Frozen in the house, get your sewing machine handy! Homemade costumes are a lot of fun, and let's face it…it doesn't get much better than Anna and Elsa costume ideas. The entire project can be as easy peasy or as complicated as you want it to be – so have fun with it! The following options will vary by difficulty level but making Elsa dresses doesn't have to be hard.
You can become a DIY mommy costume creator and actually enjoy the whole process! Just head to the fabric store, grab the gear that you need, and whip one of these costumes up for this year or next year. They're really so much fun to do and will make Halloween night one that the little ones won't forget! The good news is that once you make the dress, they'll want to wear it again, which is great for a birthday party, dress up, or any place that they want to wear princess dresses!
I also think that you could totally expand on this and make family Halloween costumes as well to complete the Anna & Elsa theme! Someone in the family has to want to wear an Olaf costume, right? Have fun with these DIY costumes!
DIY No-Sew Elsa Dress from CarrieElle.com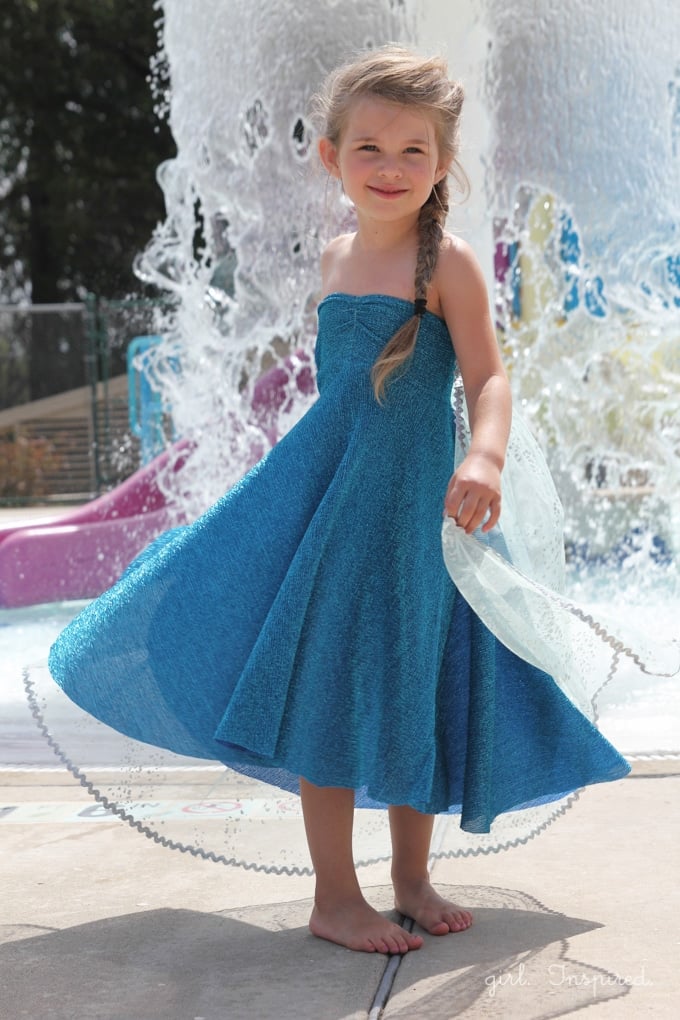 Elsa Dress Tutorial from TheGirlInspired.com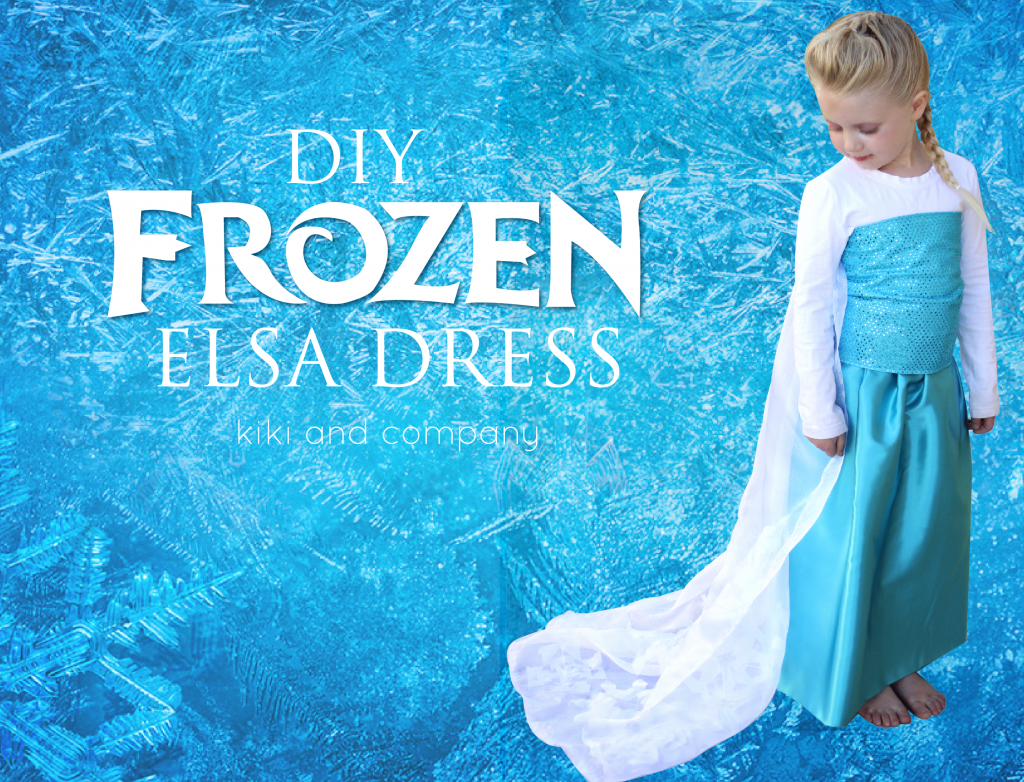 DIY Frozen Elsa Dress 3-Step Tutorial from KikiComin.com

Elsa Coronation Dress (Pattern Preview Only) from Joy2Sew.blogspot.com
Frozen – Queen Elsa Ice Dress Tutorial from AmandaEvanScc.comElsa Costume DIY from MeSewCrazy.com

Frozen Disney Queen Elsa Costume Tutorial from MarinoBambinos.com
Homemade Elsa Dress from Frozen from TheKimSixFix.com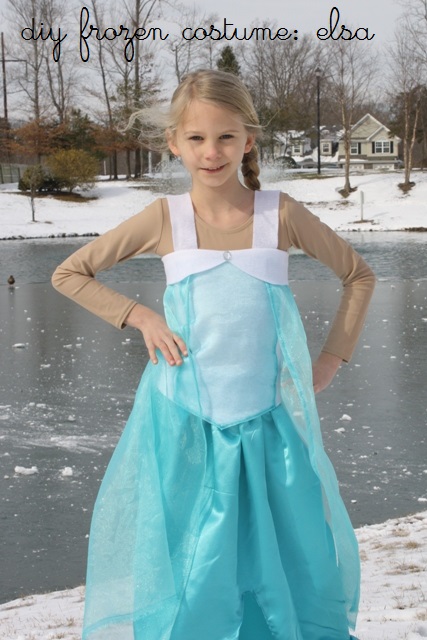 DIY Elsa Costume from Disney Frozen from LifeasMom.com

Making a Frozen Dress – 101ThingstodowithKids.com
Comfortable Elsa Outfit Tutorial from GreyLusterGirl.comDIY Elsa Dress for Under $20 from AdventuresinWunderland.comWhipping up a DIY Homemade Frozen Elsa Coronation Costume from Remodelicious.com
Elsa's Coronation Dress (Multi-Step) Tutorial from AndreaScheweDesign.com
Look we Made a DIY Elsa Dress from lishconcepts.com

Elsa's Snow Queen Dress (3-Part Tutorial) from AndreaScheweDesign.com
Elsa Costume (translated) from nurnichtdenfadenverlieren.blogspot.co.at

Elsa Ice Dress (Pattern Preview Only) from Joy2Sew.blogspot.com
DIY Disney Frozen Elsa Dress from QuirksandRecreation.com
Disney's Frozen Queen Elsa Dress from BusyMomsHelper.com

An Elsa Inspired Dress for my girl (using curtain fabric) from TheyWillLoveYourEffort.com
Frozen-Inspired Princess Elsa Dress Up Apron from RufflesandRainboots.com

Do-It-Together Elsa Cape from Makeit-Loveit.com
FROZEN Elsa Cape and Anna Cloak DIY Tutorial from TheHowToMom.com
DIY Anna and Elsa Capes from Disney Frozen from YouAreMyLicorice.com

Elsa Crowns Tutorial from AndreaScheweDesign.com
---
In case Princess Anna is more your favorite, here are some DIY Princess Anna Costume Tutorials!